Como ya sabéis, los próximos 18 y 19 de mayo tendrá lugar la 12ª Microkedada de Archivo 007, celebrada esta vez en Murcia.
A quince días del acontecimiento, hoy podemos desvelar que tres de los asistentes a este evento Bond podrán llevarse una copia del CD "BONDED, A TRIBUTE TO THE MUSIC OF JAMES BOND".
Con una duración de más de 50 minutos, el CD incluye 13 temas musicales interpretados por la cantante de Jazz Jaimee Paul. A continuación os listamos los títulos: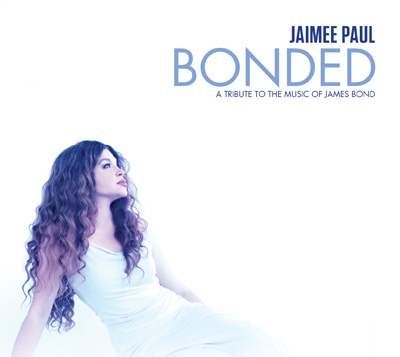 1. Skyfall
2. Nodody Does It Better
3. Diamonds Are Forever
4. Goldeneye
5. From Russia With Love
6. For Your Eyes Only
7. A View To A Kill
8. Goldfinger
9. Moonraker
10. Live And Let Die
11. Tomorrow Never Dies
12. You Only Live Twice
13. James Bond Theme
Si os interesa saber cómo suena, podéis escuchar un avance haciendo clic aquí.